Our breasts continue to change through the course of our lives. It is not uncommon to change many times in size and shape. Change can occur because of age, weight gain and or loss, pregnancy and breastfeeding.
Wearing a comfortable, supportive bra is essential to good breast health. When a bra is comfortable is usually means that it is fitting you correctly; providing good levels of support and good coverage.
Persevering with a bra that is uncomfortable is not recommended. We suggest going to your local bra-fitting specialist to get a bra assessment or assessing the fit yourself at home with our bra fitting guidelines.
A comfortable bra should feel like a second skin
Straps
The straps should fit comfortably on your shoulders, with the sliders sitting the same distance on both straps. The straps should not be digging in nor should they slip off your shoulders.
Contrary to popular believe, the straps do not provide the majority of the support in the bra, so wearing them very tight gives the wearer no added benefit, just very saw shoulders.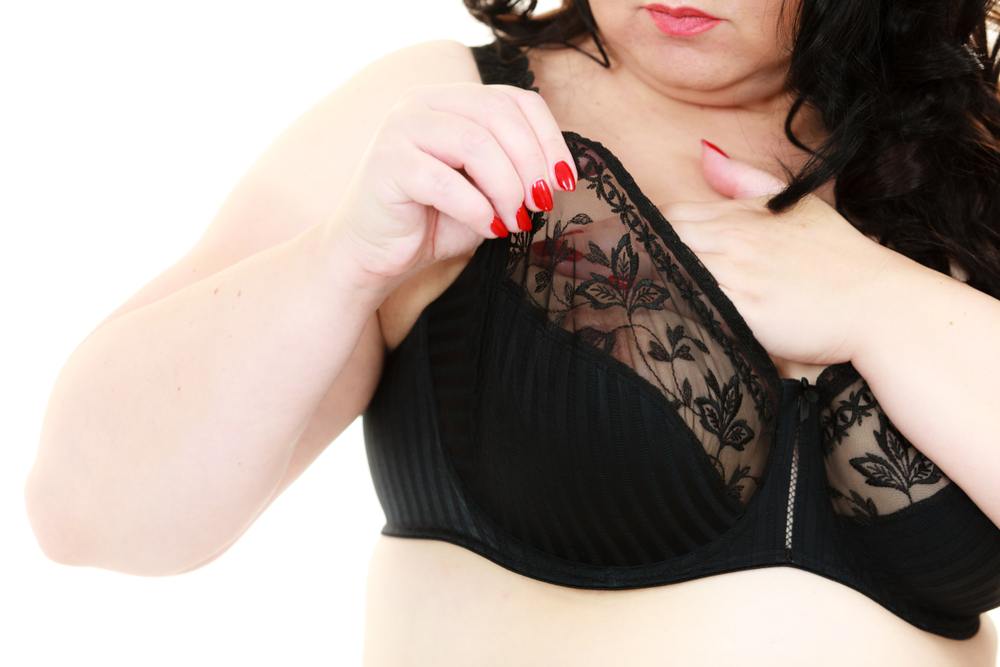 Cups
There are many different types of bras. Some have contour cups; some have molded cups, while others are soft cups.
No matter what type of bra you are wearing, the cups should all fit the same. Your breasts should be fully encased into the cup, they should not be squashed or compressed and should have good separation.
There should be no gaps or excess fabric between your breasts and the bra. This is a sign that the cups are too big.
There should be no spilling out the top, side or bottom of the cups. Should this be the case the cups are likely to be too small.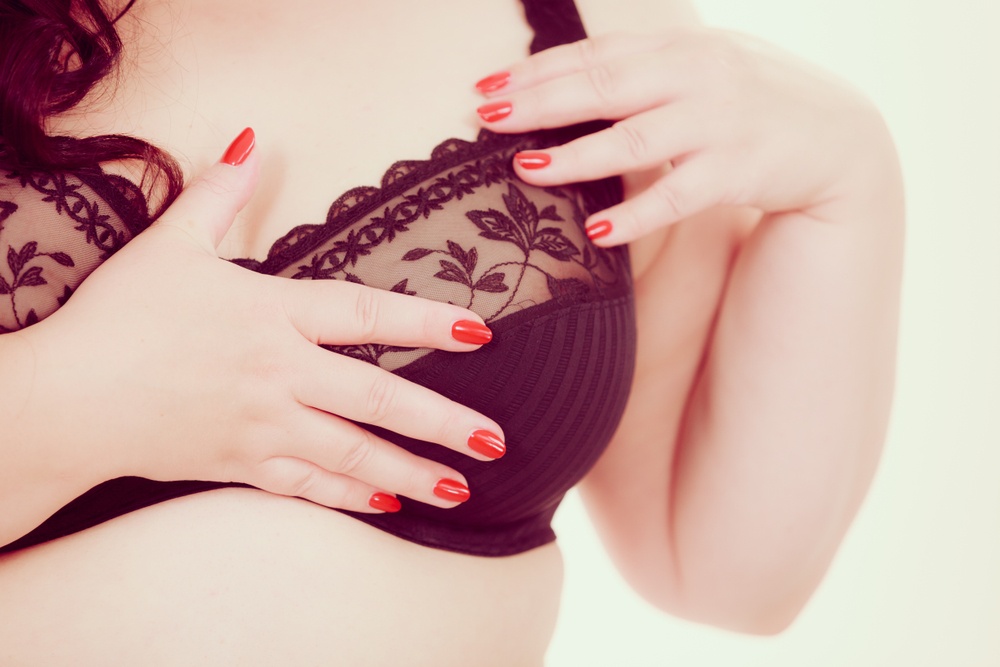 Wires
Wire bras are fantastic for fuller busted women. Not only do they provide added levels of support, but also they help to define a great shape.
Wires come in different gauges; some are much heavier, while others are more flexible and malleable.
A heavy wire should always sit up neatly against the breast bone (center between the breasts). This is a good sign that there is enough capacity in the cups and will tend to provide more support.
Softer flexible wires are generally more comfortable but will not always sit flush in the center, particularly when you have a fuller bust. So push it towards your breastbone to help determine if the fit is right. There should be no spilling of your breast tissue or cutting across the top cup.
Whilst wires are great they also need to be fitted correctly. Wearing a wired bra that is too small can cause pain and discomfort. A wire pushing into or restricting your breast tissue is not good for breast health and you should seriously consider stopping its wear.
Back Band
The back band will provide up to 80% of your bras support.
The back band should sit horizontally across your back and should fit firm for a secure fit.
A secure fit does not mean uncomfortably firm! It should be painful, cut or leave marks. Every ones tolerance levels are different, so ensure the fit works for you.
A back band that is riding up the back is an indication that it is too big or has stretched overtime.
You will not get the required levels of support should your band begin to do this.
Features and benefits of a comfortable bra
Straps
Look for styles that have wider straps. The weight distribution and stress on the strap will be less than on a wider strap compared with a thin one.
Cotton lined straps can be beneficial as they provide added levels of comfort and strength.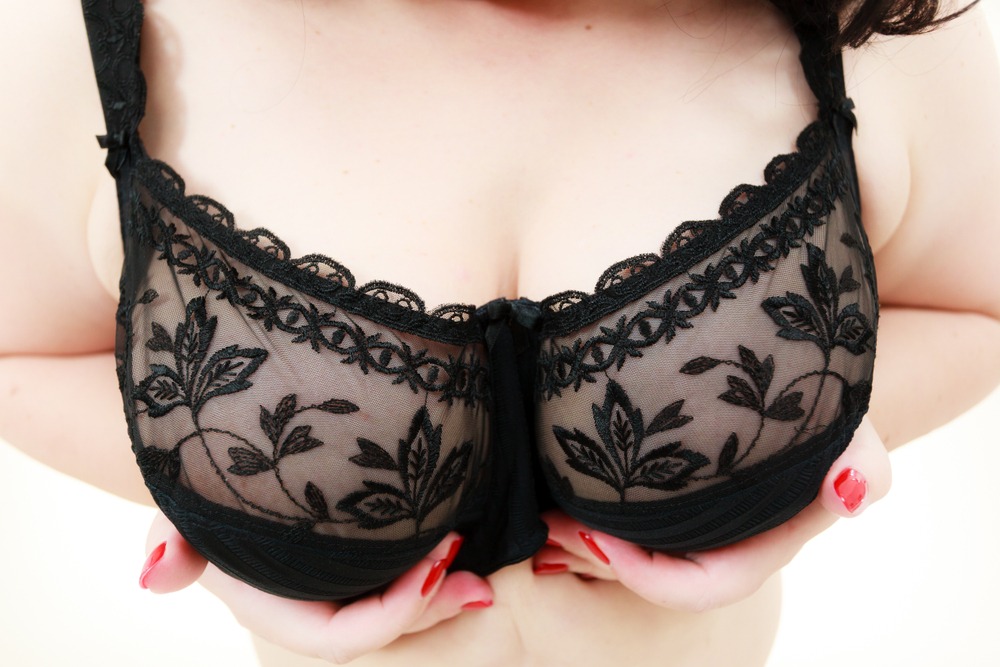 Fabric
Bras that are more expensive are generally made from a better quality fabric and trims. Quality fabrics, trims and workmanship will be likely to play out in the long run; last longer wash after wash!
Layers
Look for bras that have multiple layers of fabric and or areas of the cups (especially the bottom) that are rigid or fused. This helps to provide added support and lift to the wearer.
Cups
Look for bras that have good depth in the cup. Molded cups and or 4-piece cup construction on a soft cups bra! This way you are more likely to get separation and reduce the mono boob look.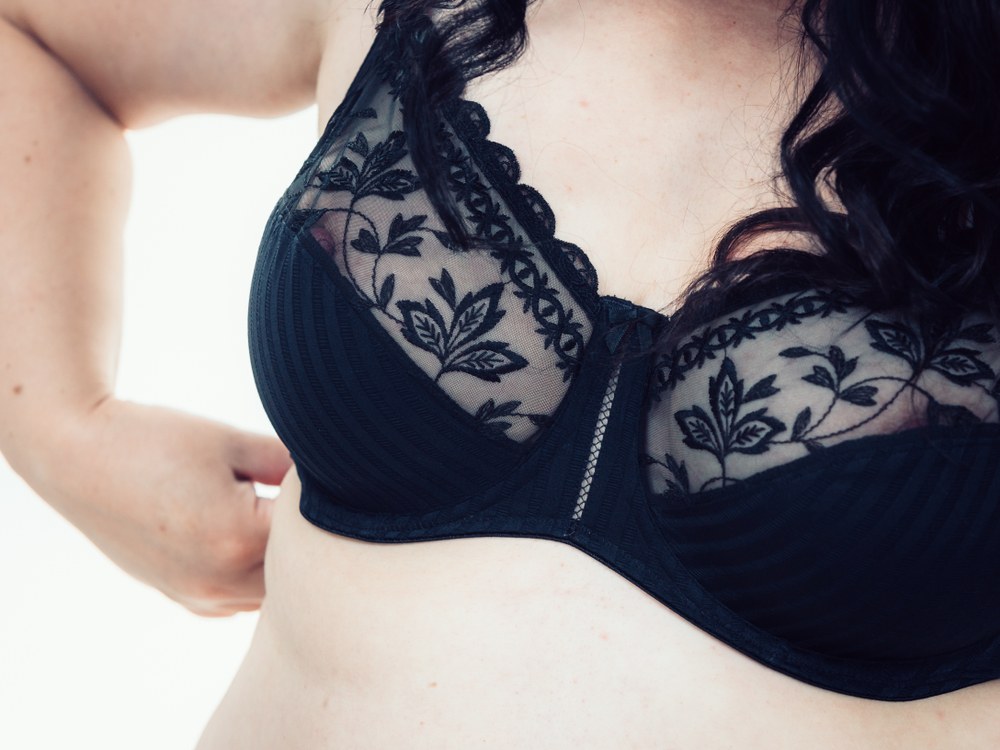 Back band
Fuller busted bras should have a wider back band that is made from a strong power mesh or multiple layers of fabric.
The wider and stronger the back band is, the greater the level of support the wearer will get.
Slings
Some fuller busted bras contain support structures and or slings on the inside. These help to support and lift the breasts. They are usually found in non-wired bras designed for lounging and or sleep.
Hooks and eyes
The back band should contain no less than 3-4 hooks and eyes depending on the width of the back band.
Buy your bra to fit on the loosest hook. This way the band can be tightened over time as the elastics and fabrics are worn in.
How to find comfortable bras for large breasts
The choice is actually much greater than you might think.
Fuller busted bras have come a long way in recent years, with brands focusing on color, sexy, playful styles, sophisticated trims and sleep/ lounge wear bras.
It is our recommendation to go and get fitted for your bras. Avoid buying online, should you be able to avoid it, until you are comfortable with a brand and you understand your size. This way you can be sure you are wearing the correct size.
What are the most comfortable bras for large breasts?
There are many fuller bust brands that focus solely on designing bras for women with a larger bust.
Some brands that you might want to check out:
Curvy Kate – A UK brand designed for the younger customer who is looking for vibrancy, color and sexy designs.
Freya – A UK brand that has established a strong position in the fuller bust space. There styles are beautiful with a focus on prints, color and femininity.
Sugar Candy Bra – An Australian brand that focused solely on designing seamless lounge/sleep bras for the fuller bust.
Prima Donna – A fantastic brand with a great reputation for fit. The range is sophisticated in its styling.
Goddess – A playful brand. The range consists of color and prints.
Panache – Is a British brand that has a strong hold in the market, designing everything from basics, fashion to sports bras. Panache is a fun sexy brand.
Elomi – Has established a good reputation in the market place for feminine bras for the fuller bust.
No matter what type of bra you decide to purchase it is important to remember that:
1. Bras do not last forever, the elastics, fabrics and trims will stretch over time. Paying a little more for a bra and caring for it during the washing process will help to ensure the bra has a longer life.
2. Owning multiple bras and rotating them regularly will help to extend their life.
Don't miss: Fuller Bust Bra Care
Like this post? Follow Sugar Candy on Facebook to get the latest updates!