Who said cleavage and décolletage is out? Use your bust and cleavage to your advantage!
So fashion tells us that the cleavage and décolletage is out. So, no longer do the smaller and average sized busted women need to wear hefty push up bras and squash their breasts together to make them appear like there is more to meets the eye. What if you naturally have a cleavage? You can't send your bosoms on a holiday and wait for the cycle of fashion to return. What does one wear to not feel like a seductress or a 90's fashionista revival queen?
For most large busted women, your breasts also define much about your lifestyle. You can experience back ache, high impact exercise takes some serious consideration as does your choice in bras and some even opt for breast reductions for medical reasons or if they cannot cope with the daily weight, attention and restrictions that they incur. Your larger bust should not compromise your confidence or style.
Firstly know how you feel about your breasts. Are you confident about your breasts or are you trying to conceal them. This can of course change through out the day and occasion but it's best to be honest, as this will seriously affect your clothing choices.
You may have seen a girl who you thought was always a size 16 as this was the only oversized dress that would fit over her large breasts to discover that she's actually a size 12 and a H cup. The sack like dresses were the only thing she felt comfortable wearing to retain eye contact when talking to men. You can learn what works for you.
Here are 8 great tips for big-busted women and take heed; they are not what you originally thought.
1. Simple is best
Avoid any fuss. No ruffles, frills, pockets, gathers or pleats. All of these details are for the smaller busted woman to provide her with the more defined bust line. If worn on a larger pair of breasts, they will only emphasise your chest. Avoid any styles that hang from your neckline down such as baby-doll or tent style dresses and tops, these when hung from your larger bust will simply make the rest of you appear larger too.
2. Necklines
V-neck, scoop and narrow square necklines are best. High necklines, halter, deep square, cowl, polo and crew neck all emphasise the bust. Avoid cumbersome neck scarves and heavy necklaces. The dainty part of your neckline is where you want to draw to attention to, the collarbone. Opt for necklaces that hover around your sternum or throat. Chokers are good for this also as are thin tied bandanas.
3. Fabric selection
Choose softer fabrics that fall well such as jersey and knits. To add to the effect, go for the dull fabrics too. Avoid shiny fabrics, ribbed knits, crochets or anything that add dimension. Avoid the stiff fabrics such as denims and twills.
4. Sleeve Selection
Sleeveless tops can sometimes make your bust appear larger with dramatic effect. Instead opt for more fitted sleeves that enhance the natural curve of your shoulder and arms. Avoid ruffles and gathers sleeves as these add to the width of your body around your bust. Shorter cap sleeves, half and long sleeves are a good idea as these do not finish at the same height as the bust. Also avoid raglan, kimono and batwing sleeves. These add magnitude and attitude.
5. Dress to impress
There are a multitude of dresses to choose from. Shift dresses or skater dresses with tailored darts, fitted dresses with A-line skirts, wrap dresses, shirt dresses, and the list goes on. Choose a style that works for you based on your torso length and your height. Feel comfortable with a skirt length that works for your legs and combine with the perfect heel height for whatever occasion you desire.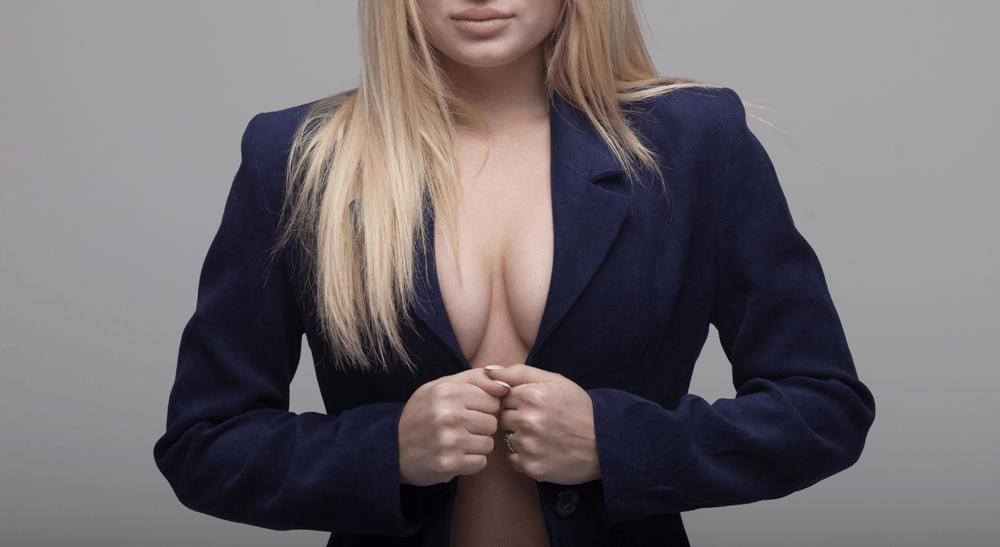 6. Simplify coats, jackets and blazers
Choose a jacket that is a one-button jacket and is V-neck or scoop neck. High-necked jackets and blazers emphasise the chest. A fitted jacket with stretch or semi-fitted jacket will not make your appear to be top heavy. A well tailored jacket can look amazing on a bigger-busted woman. Steer clear from double breasted coats and from wide collars. Choose a thin collar to draw less attention to your bust. Your selection should avoid anything oversized, belted or with breast pockets. Also avoid the fur and fur collars unless you want to look like a mammoth.
7. Waistline but not belted
Find styles that emphasise your waistline without the use of a belt. It's sometimes tricky to find styles that fit a size 12 perfectly in the body whilst accommodating the H bust also. Employ a good tailor or alterations service that understands your body and will help to bring your waist back into the picture.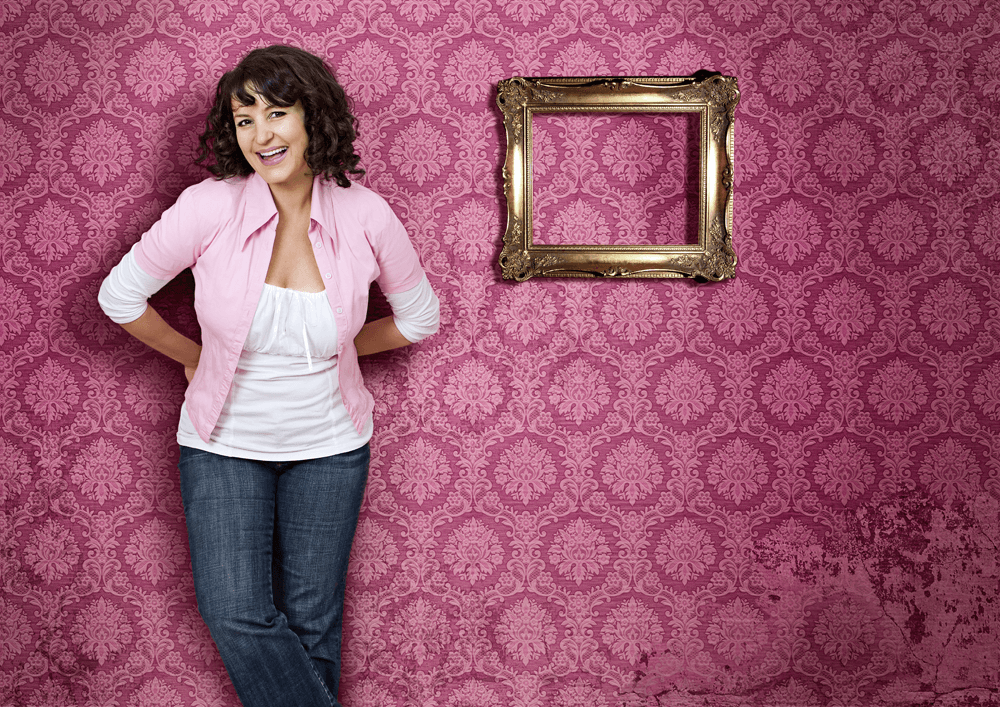 8. Patterns are your friend
Embrace the pattern. These have previously been dismissed as they draw attention to the bust. This is true but the eye doesn't' focus on the bust but instead sees the entire pattern that can camouflage what is beneath the design, hence minimising the appearance of a large bust.