Big boobs are sometimes blessings and sometimes a curse. When you feel a little overwhelmed and wondering how to get through a day. Have a look at these and have a giggle. We all know that laughter is the best remedy for a bad day. We know they may make you feel glum or can make you feel enlightened too. I'm sure we can all agree how you can relate to some or all of the following:
1. This is how you feel at the end of the day:
2. After a hot muggy day, coming home and taking your bra off
3. When your bra is not quite enough support. Let's find the nearest desk, table, bar or anything about nipple height.

via Giphy

4. This is how you feel attempting anything active: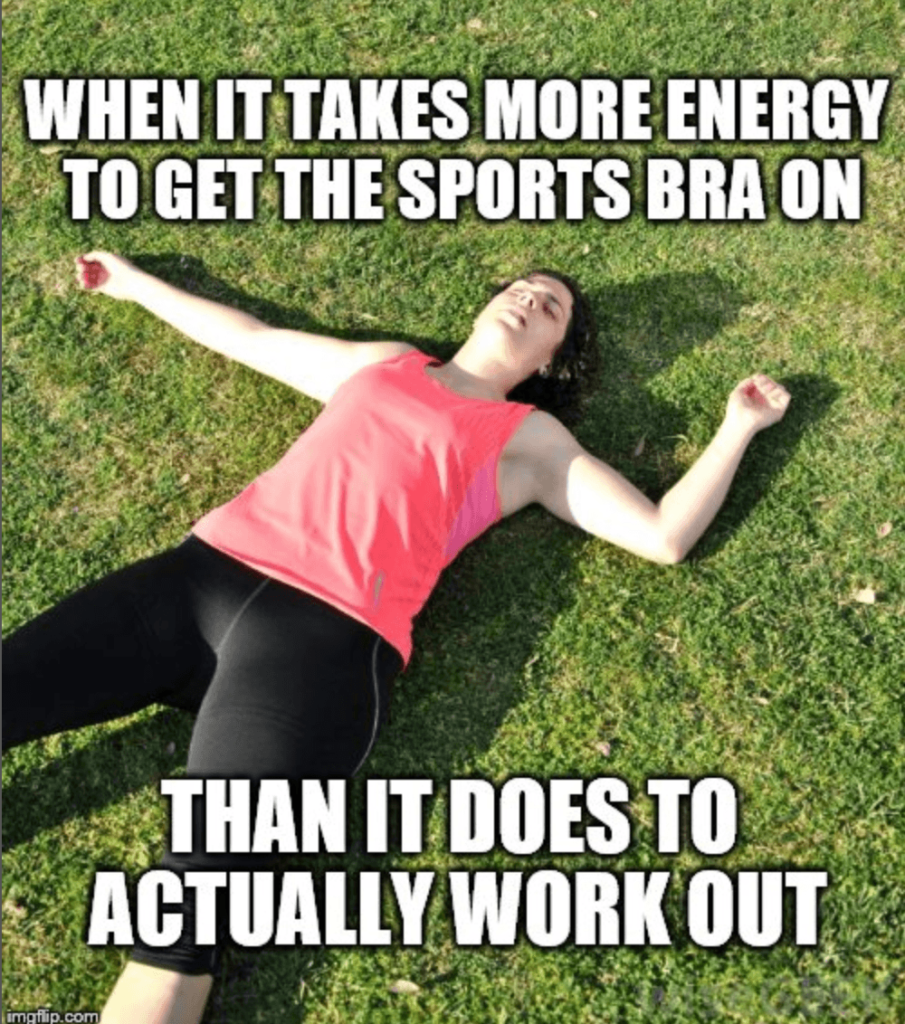 5. Boobs are sweating:
6. When you want to celebrate but you know better than to knock yourself out with your boobs.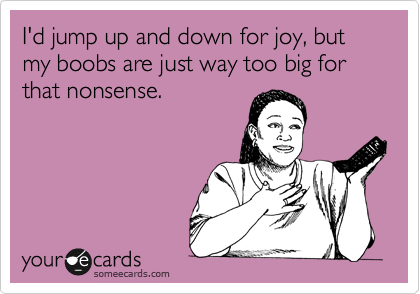 7. The best halloween costume or any dress up costume for that matter. Love this.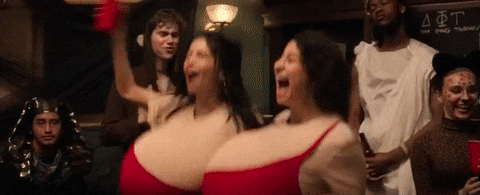 8. A dad joke pun that finds its way here.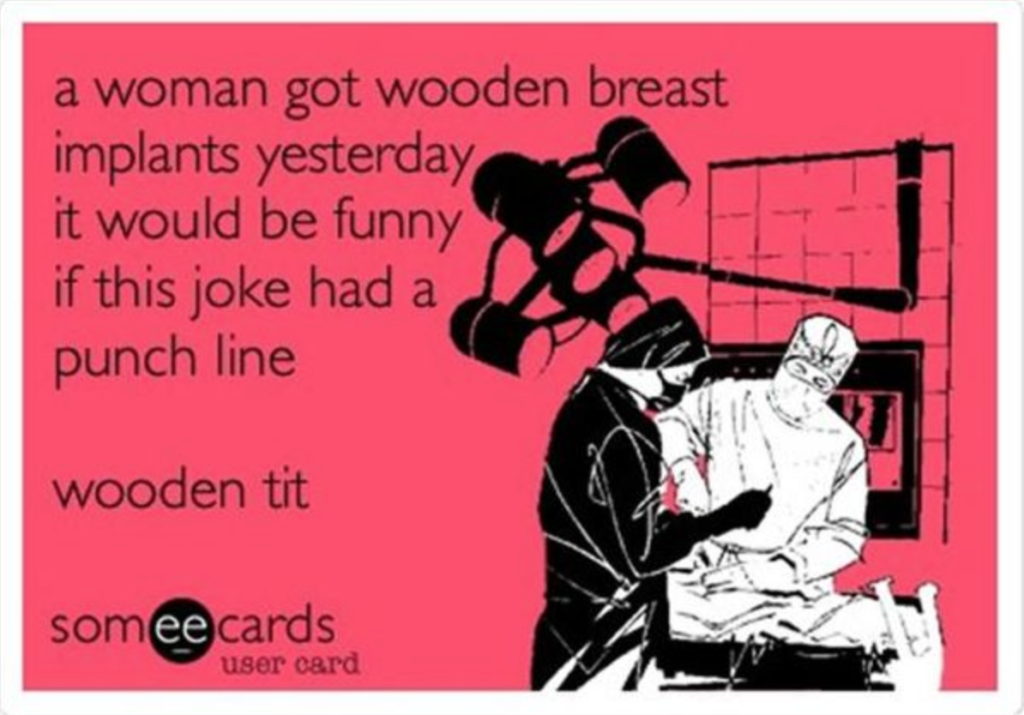 9. When you want to celebrate like the big boys, but know you never will do this with your big boys.
10. When you're new at dating and you want someone to appreciate you for you and not just your big boobs: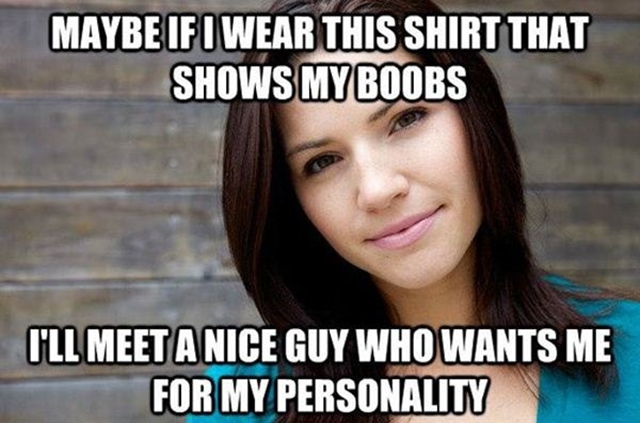 11. When boys will be boys, and stay being boys forever:
12. When it's your last resort to win an argument. Try this nifty trick:
13. When they seem to take all the attention:
14. It's a real problem when you can only sleep on your back.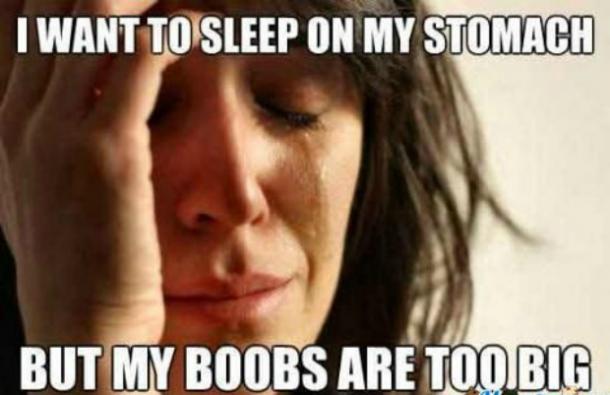 15. Yes, this invention is a real thing. When you can't sleep on your tummy because….
16. When all else fails and you need to feel good about yourself:
17. The pretty bras never look as good in your size. Or they just don't make them that big to start with.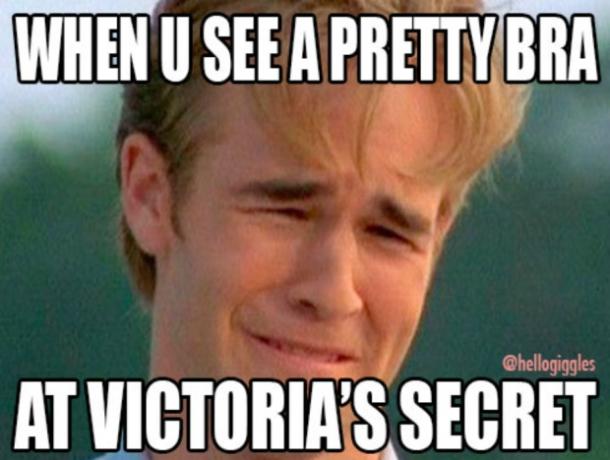 18. When you want to wear a pretty shirt but in reality:
19. When you don't want to make eye contact with anyone….
20. That look and feeling when someone elbows your boob by accident:
21. Guilty or not guilty? When all slogans are targets…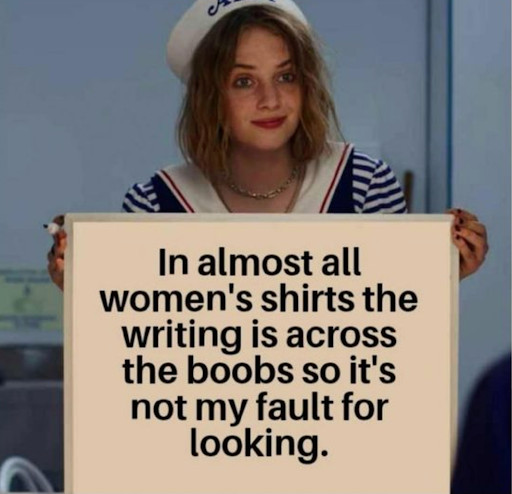 22. A funny joke: yes, tit is.
23. When your boobs are the first to go: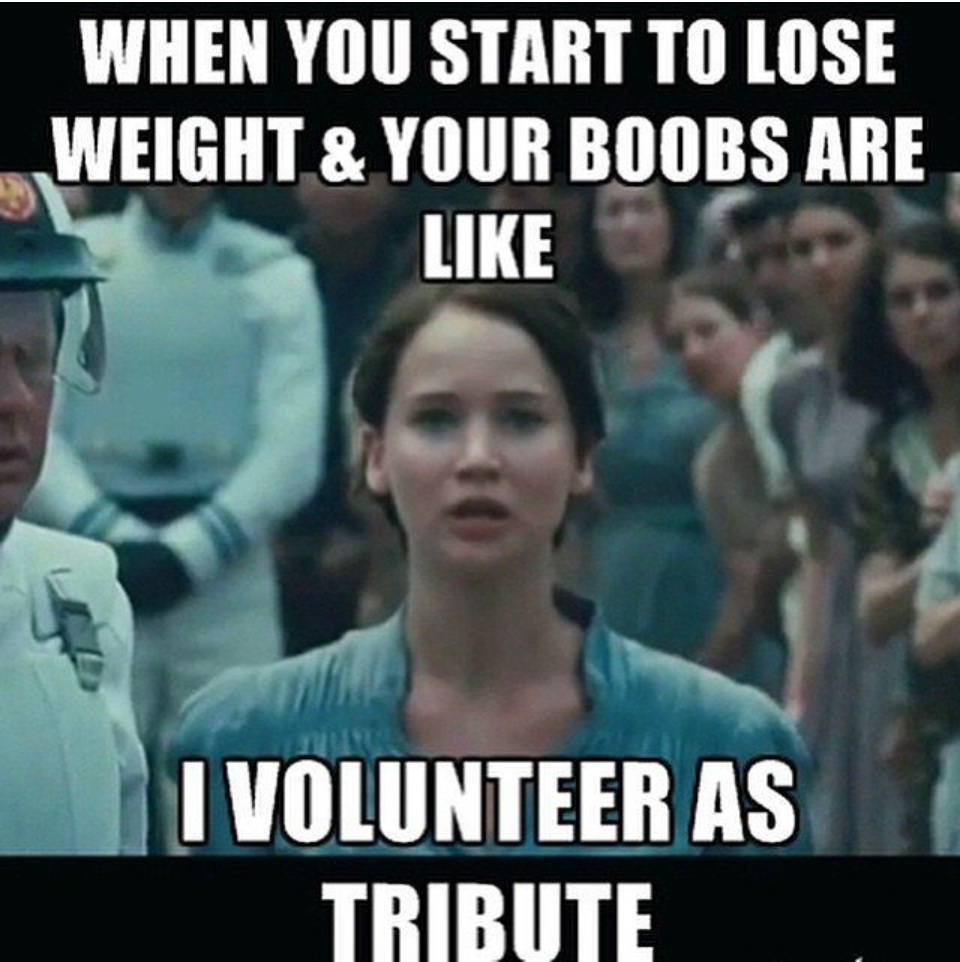 24. When even babies are oogling at you..
25. Boobs are magic: Whether happy, sad, angry, or broke….
26. Boob shirts are a plenty. But this one is one of our favourites:
27. When you like to share. Sharing a caring:
28. Eyeroll alert:
29. Some things are certain. This ones for sure if you're bigger busted:
30. When you can't hide your bra under a tank top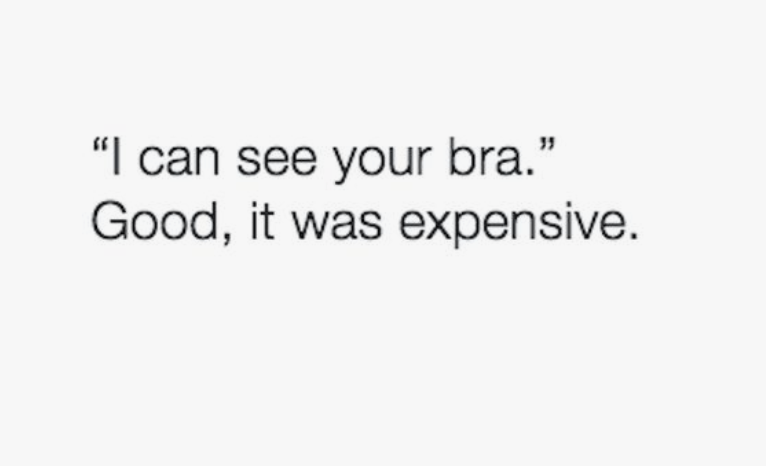 31. When you wonder if he likes you for you or just because you have big boobs?
32. When your boobs win every time.
33. Itty bitty tank top problems. Welcome the full blown pyjamas to avoid the dreaded side boob flop out whilst sleeping.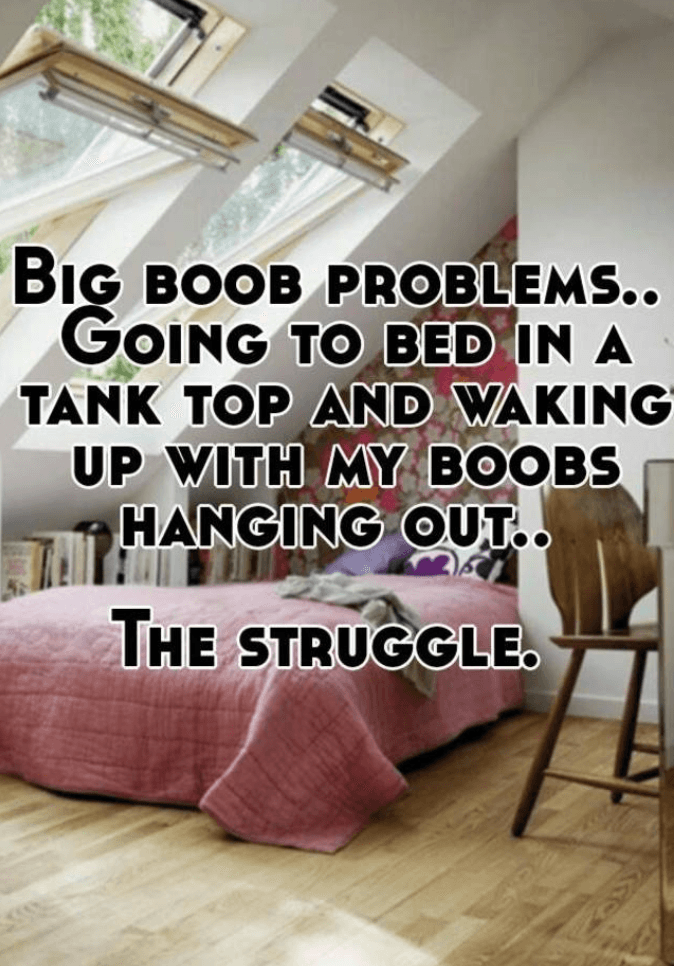 34. Left over snacks – we've got your back.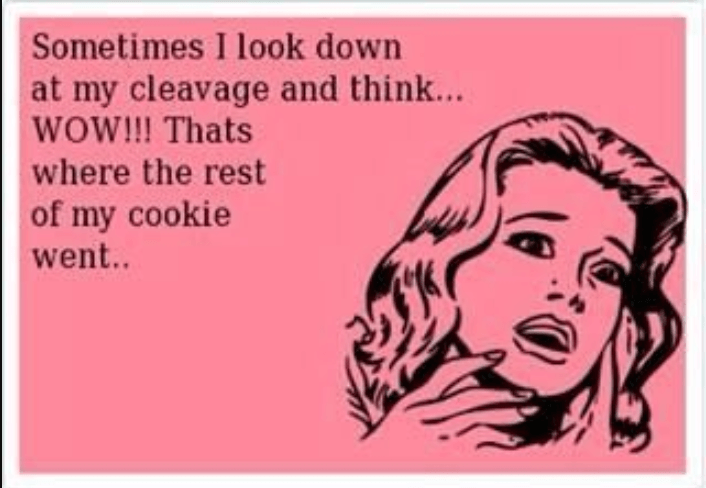 35. Hand washing your bra. We wish it was this easy: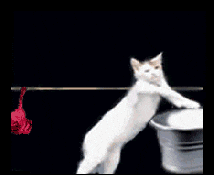 36. The booby slap routine you just wish sometimes:
Remember to have a laugh because sometimes we just have to.