Somehow it's been a Whole. Damn. Year. since the last time we compiled all of our top gifting picks. And what a year it's been!
If you're on the hunt for the perfect gift for someone (or writing your own wishlist), we've got you! And we promise this year's gift guide is just as good of a sequel as Home Alone 2 (and a whole lot better than that weird Grinch remake… We stan Jim Carrey).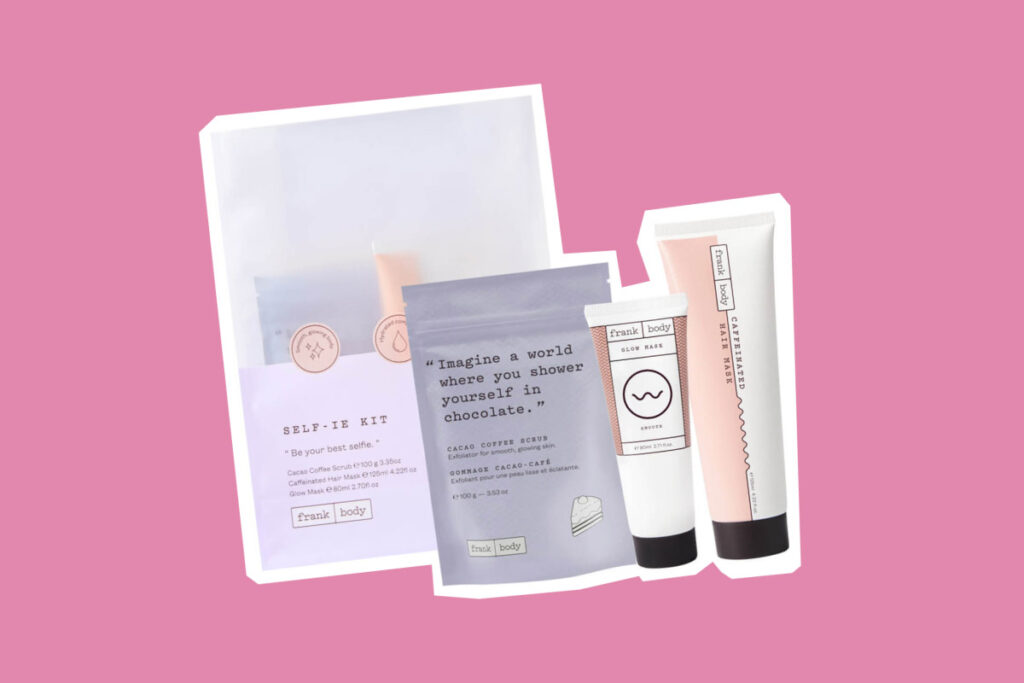 1. Selfie Kit — Frank Body
Treat your (or your gal's) skin this Christmas! This gorgeous kit has everything you need for nourished skin from top to toe, including a Cacao Coffee Scrub, Glow Mask and Caffeinated Hair Mask!
Shop it here.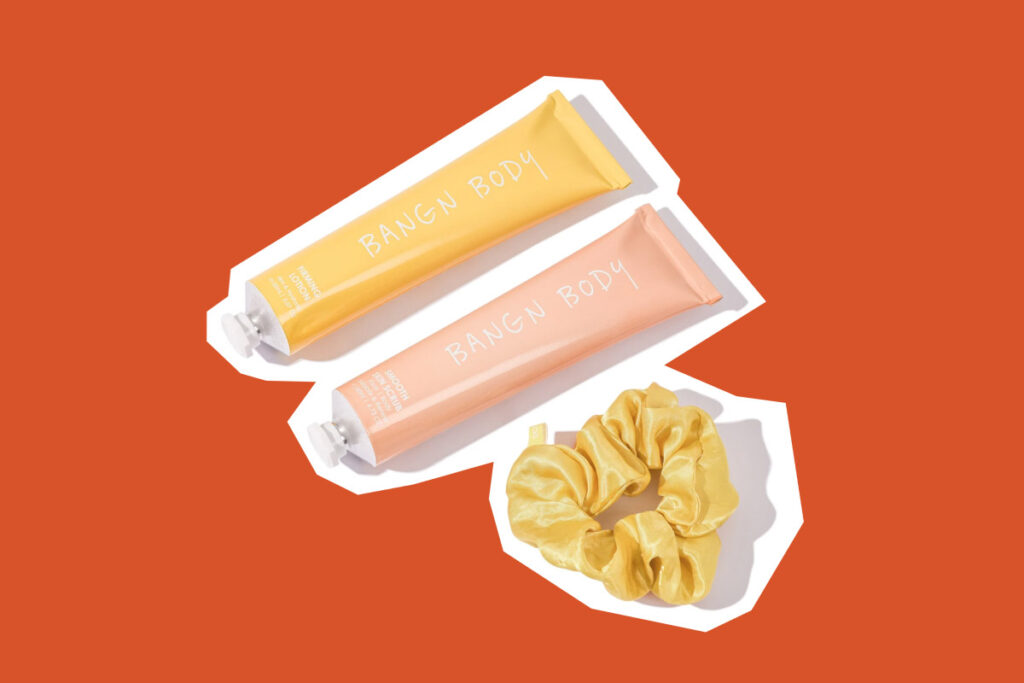 2. Self Care Bundle — Bangn Body
If you haven't heard of Bangn Body, do you even Instagram? This brand is a cult classic for a reason, and this gorg bundle comes with the OG Firming Lotion, Smooth Skin Scrub and a super cute scrunchie!
Shop it here.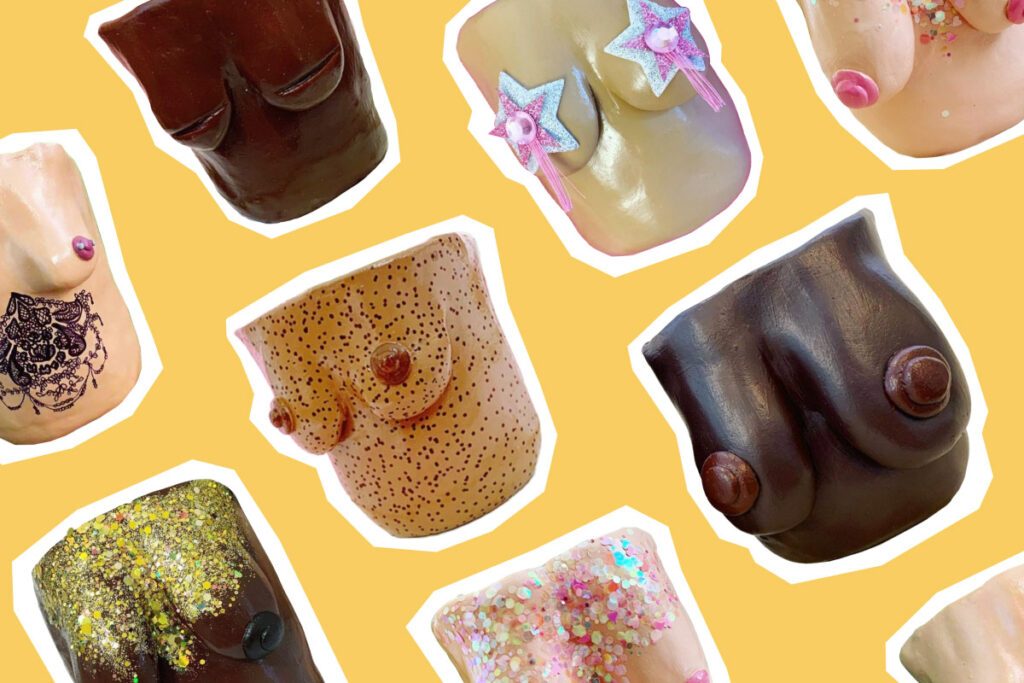 3. The Boob Pot Company
Okay, so we've been a bit cheeky here and included something that you can't *currently* purchase, but the amazingly talented Esmé is reopening her store on the 1st of January and we're pretty sure your friend will appreciate an IOU when it's for one of these gorgeous, custom creations!
Shop them here.
4. Boobie Baubles
I mean, does this one even need an explanation? Boobs. On your Christmas tree. You're welcome. Plus they're handmade, so just like in real life no two areolas are alike!
Shop them here.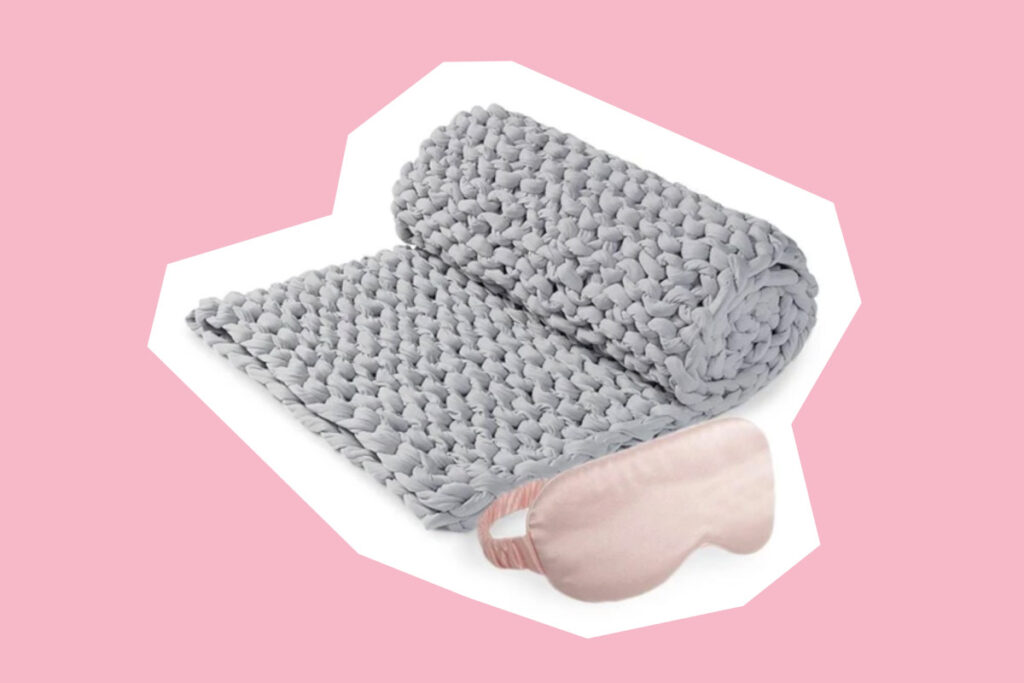 5. Beauty Sleep Bundle — Calming Blanket
Now this one isn't for *everyone*, but if your giftee has trouble sleeping or battles anxiety on the daily, there's a good chance they're gonna love a weighted blanket! We love the woven style because they totally go with your aesthetic, plus this one comes with a silk eye mask! Win win.
Shop it here.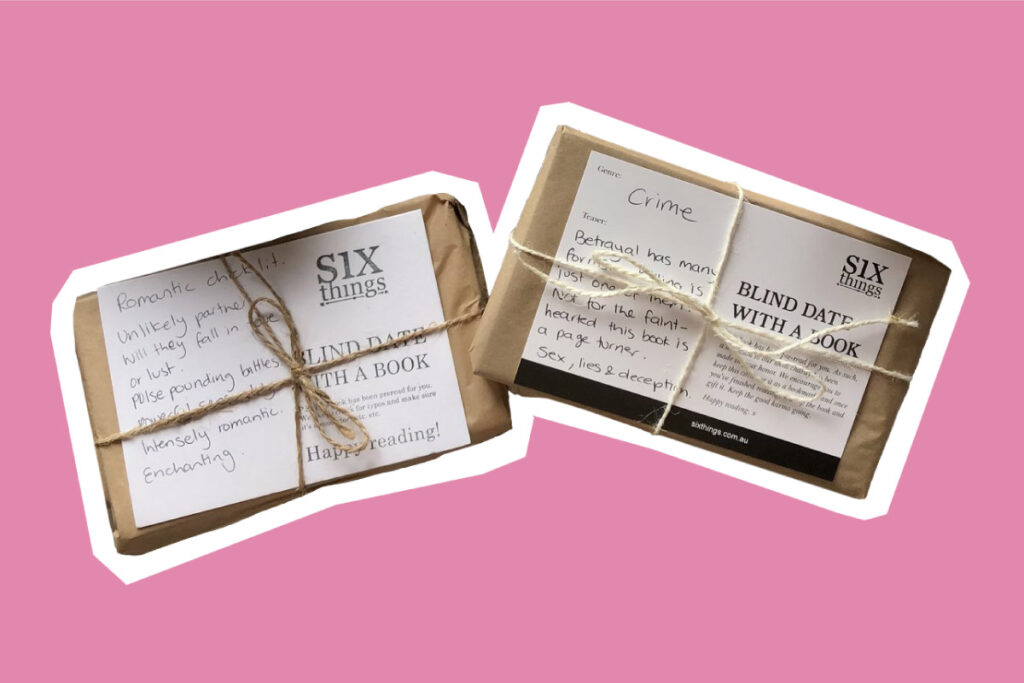 6. Blind Date With a Book — Six Things
A bookworm's dream come true. This awesome Aussie company takes pre-loved books, wraps them up and writes a brief teaser on a postcard! There's a tonne of genres to choose from, ranging from Crime and Bloodlust to Chick Lit and SciFi! Available in packs of 1, 3, 5 or 10.
Shop them here.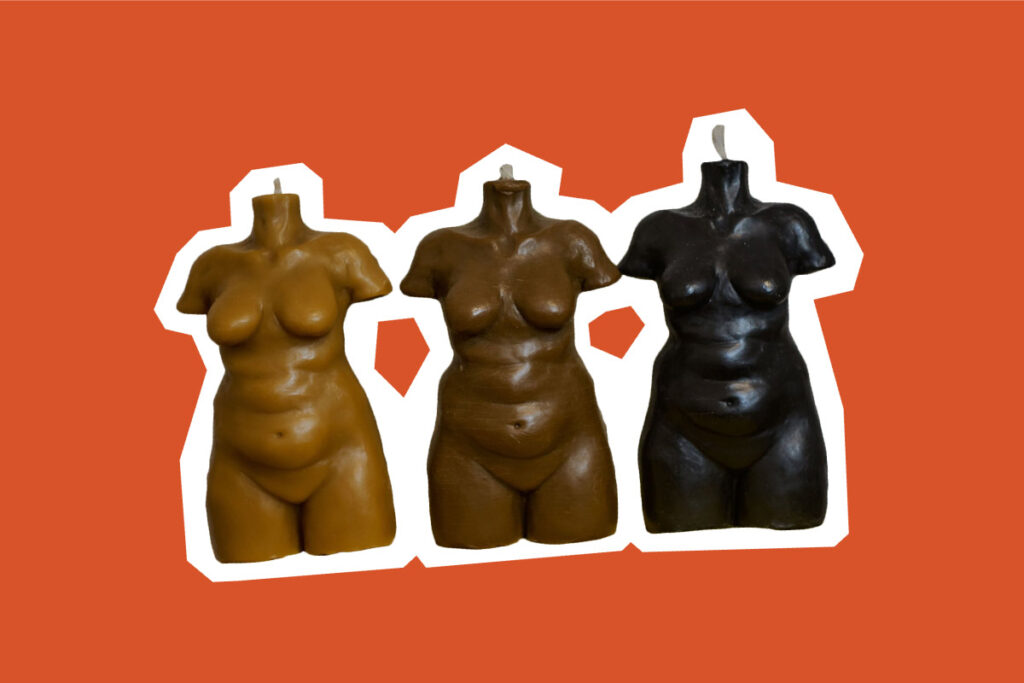 7. Gina Candles — Beyond Interior
You've seen candles like these on every influencer's bedside table, but we've done the hard yards and found some that look a little more like us! These gorgeous hand poured candles are made with 100% beeswax, which cleans the air naturally as they burn.
Shop them here.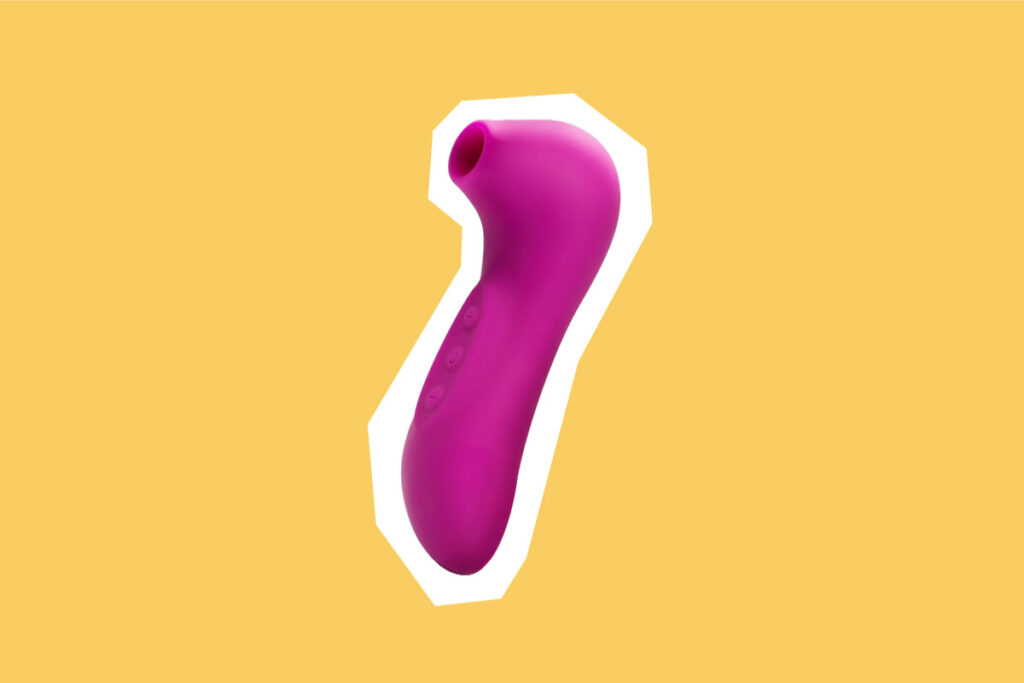 8. The Empress — Vush
Okay ladies. 2020 is without a doubt the year of selfcare, but who the hell says that has to stop with your skincare?! If you slip The Empress into your pal's Christmas stocking, she's sure to have a much better 2021.
Shop it here.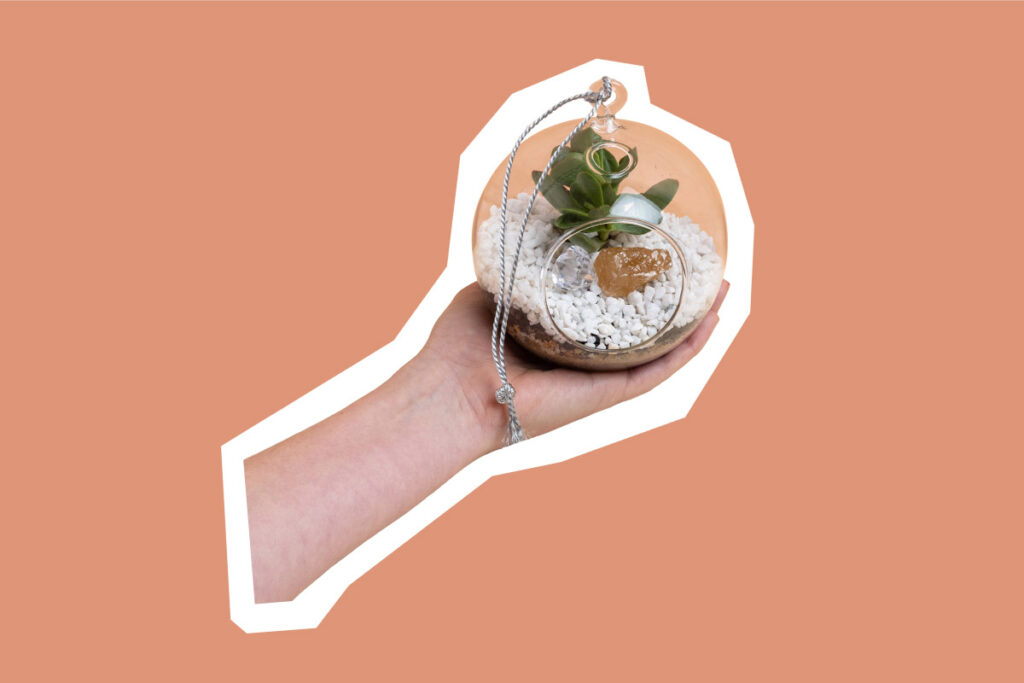 9. Build Your Own Terrarium Bauble — Little Succers
What's this year without a houseplant and a little DIY?! We absolutely love these build your own terrariums baubles. Each one comes with an empty terrarium, a succulent, soil, pebbles and everything else you need to make a little Christmas magic!
Shop it here.
10. Menstrual Cup — Nixit
There's a *tonne* of menstrual cups on the market, but we absolutely love this one as a gift because it's one size fits all (if you know what size menstrual cup someone needs you're a TRUE friend) and it's suction-free, which is a hell of a lot less scary! Plus, bonus points for being a sustainable choice! Saving the planet is cool, y'all.
Shop it here.
Now that you've got some ideas, chuck on our Christmas playlist and get shopping. Merry Christmas you filthy animals!
—
Disclaimer: We just want to make it clear that Sugar isn't currently associated with or paid by any of these brands. We're simply a team of gals who love these brands, their products and think you will too.