"Do yoga instead", they say. "It will be much better than high impact", they say. Yeah right. So, I don't have to wrestle with a high impact sports bra, but I do still have to pretzel myself with some major obstacles in the way — my breasts!
There are so many yoga poses that are created for both men and women and some of these are simply impossible for those gals with a larger bust. Some yoga is not even little boob friendly at all, so how do you go about it when you have a couple of watermelons strapped to your chest?
It's impossible to reach that zen when you can't even do the moves. So, how do we change it up so bliss is on the list for us blessed with the well-endowed chest?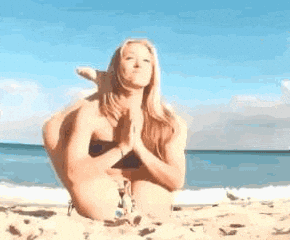 Busty Gal Problems: Yoga Edition
Problem #1: Any yoga pose that is on your stomach is extremely difficult, nay impossible.
Solution: Asking your instructor to help you is the best way, but if you're doing yoga at home, give these fixes a try.
If you are lying on your stomach and need to perform a task, you could go about this 2 ways—alter the task or alter your surroundings.
The 1st solution: alter the task.
Instead of lying on your front, you could lie on your back and do the same pose but in the opposite direction. What if the floor is in the way? You could add a bench to your position and position this in the centre of your back.
Or, try lying on your side instead and perform the task in 2 goes—once on either side of your body. Only if the floor is in the way.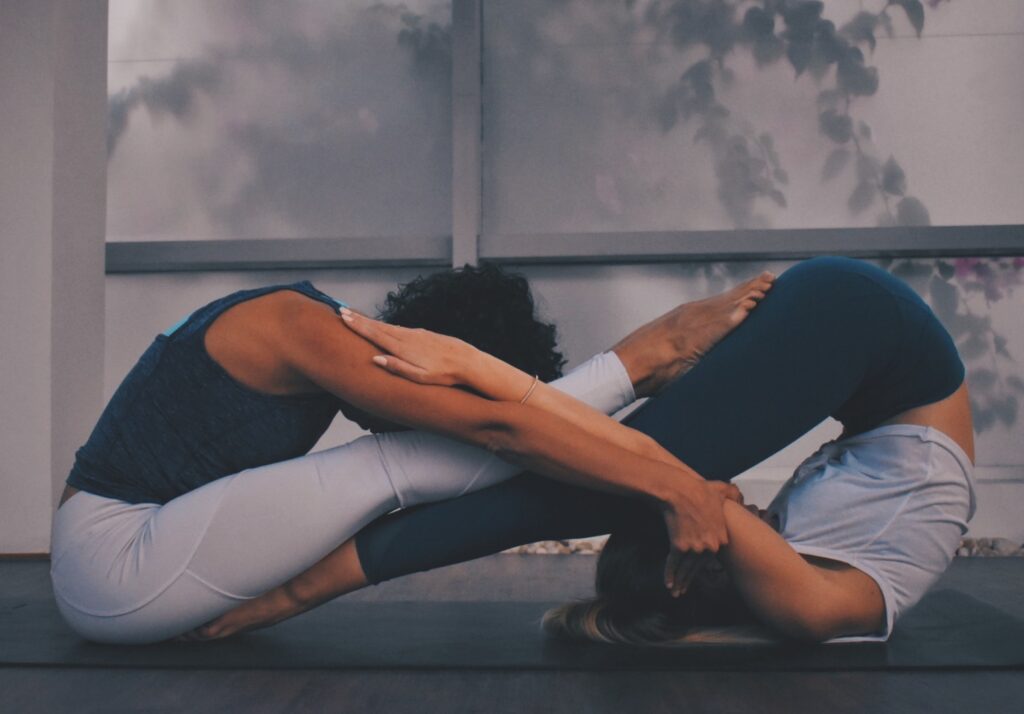 The 2nd solution: alter your surroundings.
It's a bit difficult to chop and change the floor, but you could raise your body up on a firm mattress, a massage table, kitchen bench or dining table. If you're super keen and also handy, you can make a boob trap table. These are much like massage tables for your face, but for your boobs. Sounds crazy and looks even crazier, but hey! It works.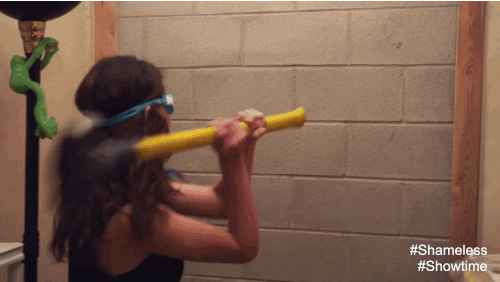 You could try doing yoga at the beach, this way you can dig some boob holes in the sand. Make sure the sand isn't too soft though…
Problem #2: If you need to bring your chest to your knees or fold in any way, they can be in the way.
Solution: You could open your legs slightly and allow your breasts to sit between them (if you are that flexible). This will be a different stretch for you though, so take it easy when attempting different and altered tasks.
Think about the ways you can bend and fold so that your chest won't come into contact with any obstacles.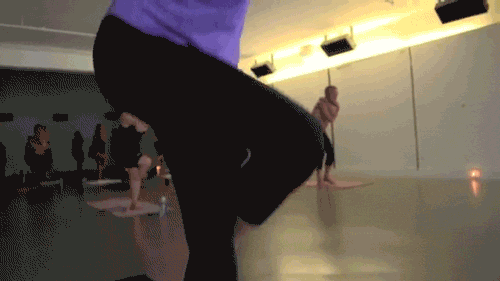 Problem #3: If you need to lift your legs higher, your breasts may end up under your nose and you could end up suffocated. AKA plow pose.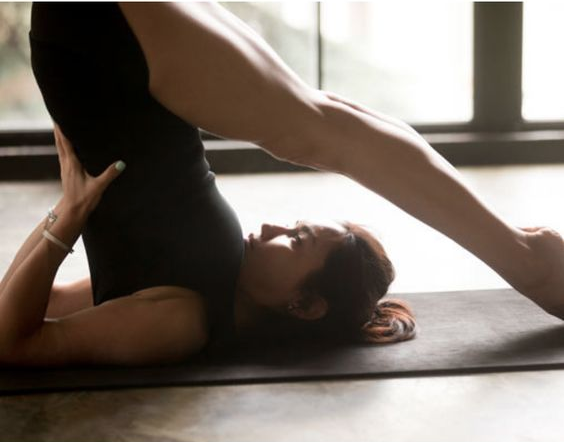 Solution: Try the opposite method or a completely different back stretch. You could also wear a minimising bra or sports bra, which spreads the bulk of your breasts and makes sure that they don't stray too far from your body.
Problem #4: Then there's the arms. If you need to fold your arms in front of your chest, you may end up not being able to perform the proper stretch because your arms will be stopped by your chest.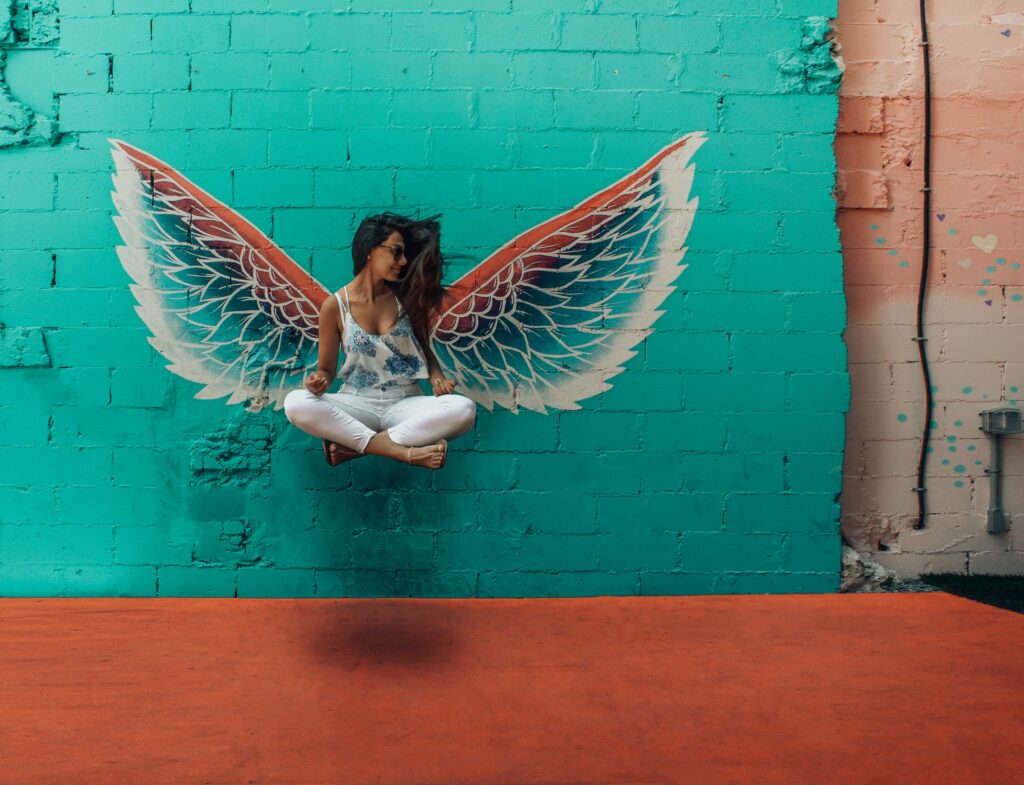 Solution: If this is the case, do each side separately by using a wall or a post instead. This will take longer, though, and may not feel like you are getting the proper stretch as it will be only half of it. Try not to overdo it if you're not feeling the proper stretch.
Basically if it hurts, stop. Yoga should never hurt your breasts and you could end up bruised if you try and push yourself to do what the book tells you. Be creative and inventive, and remember to try and break things up into halves.
Have fun with it and remember why you're doing it in the first place.
Namaste.
—
Disclaimer: SugarCandy does not provide medical advice, diagnosis, or treatment. Any information published on this website or by this brand is not intended as a substitute for medical advice, and you should not take any action before consulting with a healthcare professional.