xameliax is a full time lifestyle blogger and content creator from the Midlands in the UK. She lives with her boyfriend and their little cocker spaniel Toby and likes to share all aspects of her life online with her readers. From curvy fashion tips to easy to follow beauty tutorials, exciting travel stories, delicious recipes and a whole host of self motivation posts. Amelia is the cup half full kinda girl we all want on our feeds!
Instagram: @xameliax
Hands up if you've ever felt personally victimised by your fuller bust? *Raises hand*.
I remember last summer when it was really warm outside (we were having a rare heatwave in the UK and the days were long, bright and hot hot hot!), I was sat in my old living room in front of a rubbish Argos fan desperately trying to keep cool in the thinnest t-shirt I could find and my lightest bra. But I was still ROASTING. Boob sweat is real people… Especially when you're double layered up! I was scrolling through instagram and all I seemed to see were smaller boobed people rocking cute little strappy cami tops without a care in the world — no bra needed — and I was so jealous! When you have a larger bust, a bra is a must for support and to stay comfy throughout the day, but when it's hot? Not so comfy to be sat there in a pokey old bra.Well, first things first, ditch the wires. Check out this post on why Sugar Candy are the fuller bust future of the wire-free bra world.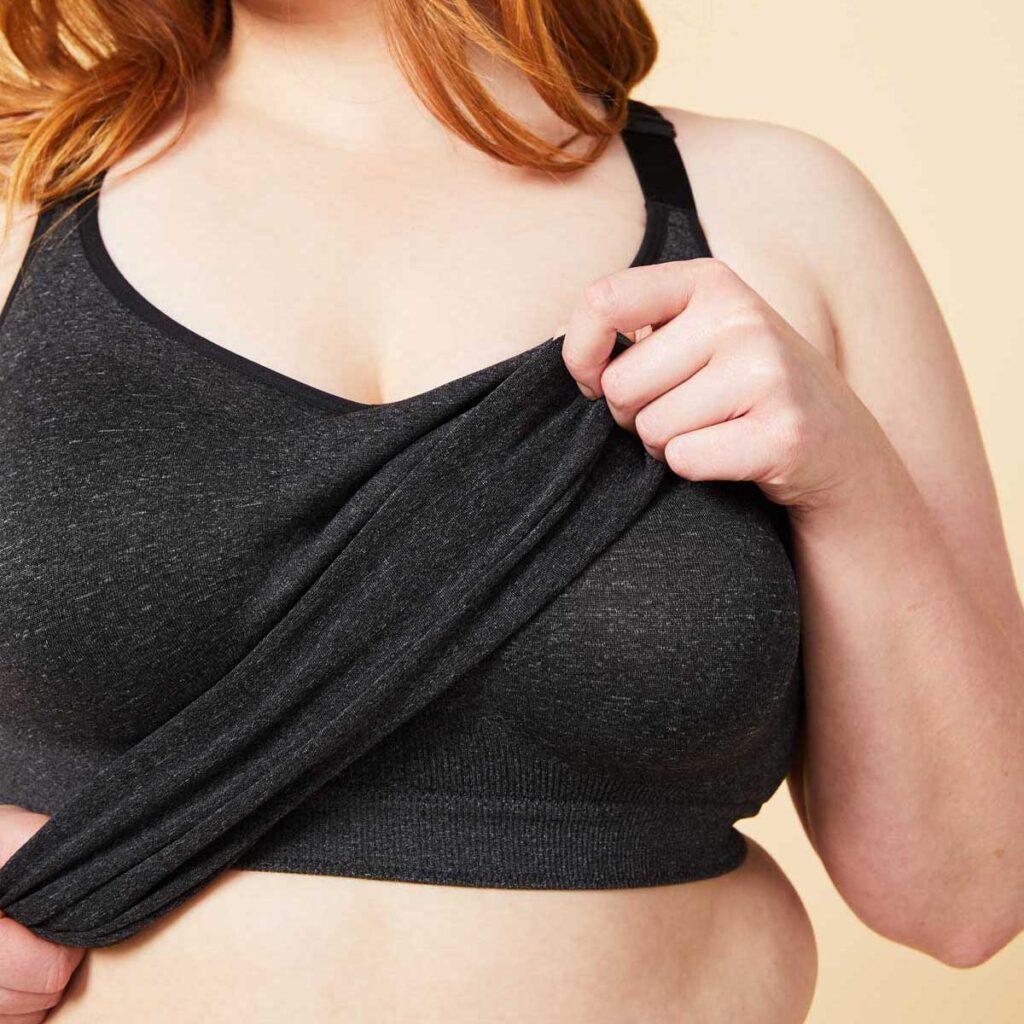 Second things second… Let me introduce you to the wonderful world of hidden support tops!
Now, hidden support tops are THE DREAM! No more doubling up with a bra and another layer. No more feeling uncomfortable bra-free or self conscious out and about without support…
…Don't tell anyone, but it's basically a top with a hidden bra inside!
If you've ever wanted to wear a cami top or a soft strappy number without having to double up with a bra underneath too, then hidden support tops are your one.
They have the signature Sugar Candy wireless support built right into the top meaning you can go bra free but still have the girls held up in all the right places. And they're just so comfortable.
When we started spending more time at home I got fed up of wearing a bra to sit on the sofa all day. Even when the weather cooled down a bit, I still felt like I wasn't living my best loungewear life in a bra… It's comfort town right?! So these Sugar Candy tops are the perfect compromise as I can go braless without gravity making my life a misery!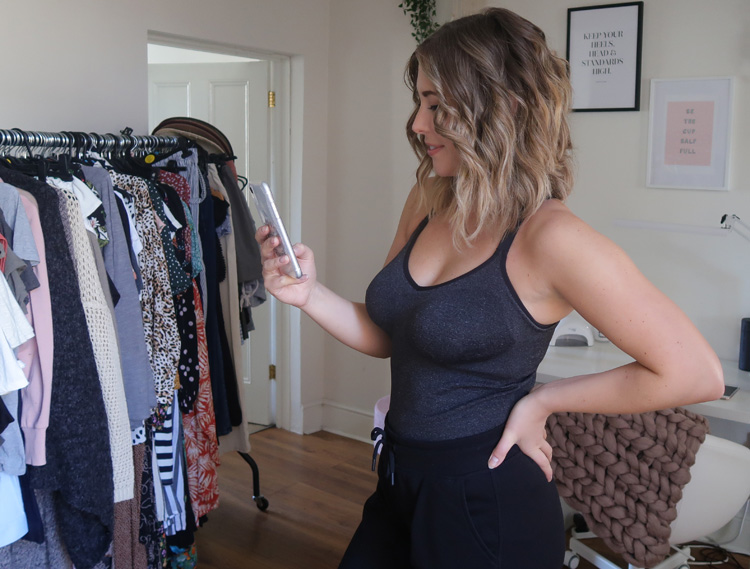 I joined the braless Instagram crew and put up a picture of my fave loungewear outfit (joggers and my Sugar Candy Bra hidden support top) on Instagram Stories. I had SO many messages from people asking how I managed to go bra free with my big bazongas… My DMs just lit up! I'm pretty open online, chatting about body acceptance and the struggles of being top heavy, so my internet team feel comfortable being bold and asking things like 'Do your boobs not hurt?', 'I wish I could get away without wearing a bra' and 'How are you so perky without a bra?!'. They honestly couldn't believe I was getting all that shape and support bra-free. So I had to share my little secret with a swipe up link and people were clicking faster than you can say the word boobs!

 Hidden support tops team… They're the future, I'm telling you.
So comfy, so supportive and perfect for that relaxed loungewear style without the layers. Plus I find that the strong stretch of the body helps keep everything else in too for a lovely smooth look. You can rock it around the house and even wear it out and about without worry. Ultimate comfort!
And THAT guys, gals and non-binary pals, is why hidden support tops should be top of your loungewear list! I wouldn't be without mine, it's just the best.Shop the Sugar Candy Bra range here!